A Dirty Pack Update II.... June Edition
Hello everyone! Allan Henry here, back with another June dirty pack update. Production is starting to move quicker, so expect to hear from me more often from this point onward.
Here are the headlines >> Production is now complete on many packs and well underway on the others. I finally have final QA versions of all packs and can start sharing photos. The build is exquisite and you are going to be elated. But expect to wait a bit longer, finding space on a boat is proving to be the next challenge.

Let's get into the details...


It is easy to rush when forced to slow down.
Since my last update, the Philippines Government has continued to impose slowdowns by pulling workers off the line to help slow the spread of COVID-19. As a result production output has continued to slip.
Over the past few weeks, I've shifted my focus from output to quality and making sure the team does not rush. Even in the best of years, mistakes are inevitable when hundreds of people need to work together to make a single product. It's not a matter of if, but a matter of when.
In my experience it's easy to rush when forced to slow down and as such, I have instructed the factory to go even slower for the purpose of taking extra care to ensure the upmost of quality.
As of June 30th, I am very happy to report that we have made significant progress. Production is now complete on many packs and almost complete on the others. Here is a detailed breakout.
CONTAINER #1: Early Bird, Summer Waves 1, 2, 3, & 4
ESTIMATED ARRIVAL IN ARIZONA IS AUGUST

2021 PRODUCTION STATUS BY PACK:
Adventure Pack Black Large: 100% complete
Adventure Pack Black Medium: 100% complete
Athlete Pack Black Large: 100% complete
Athlete Pack Black Medium: 100% complete
Adventure Hip Belts (all sizes): 100% complete
Athlete Hip Belts (all sizes): 100% complete
Athlete Pack Yellow Large: 60% complete
Athlete Pack Yellow Medium: 30% complete
Athlete Pack Gray/Grey Large: 50% complete
Athlete Pack Gray/Grey Medium: 40% complete
CONTAINER #2: Fall Wave 1, X,X,X
ESTIMATED ARRIVAL IN ARIZONA IS OCT/NOV

IN PRE-PRODUCTION:
Adventure Pack Gray Large: 0% complete
Adventure Pack Gray Medium: 0% complete
Additional Packs: 0% complete
Additional Hip Belts: 0% complete
AS A REMINDER --> NO MORE DIFFERENT SUMMER WAVES:

As of the last update, all "Early Bird" and Summer Waves 1,2,3,4 have been combined into one container.
This container is now officially sold out and full! No more reservations will be accepted until the Fall.
1. This summer container is now scheduled to arrive in Arizona in August.
2. My goal >> All packs shipped to customers in August!
3. Selection of packs and delivery is based on reservation date.
4. Payment 2/2 details to follow.
5. All new reservations are part of FALL WAVE(s). All summer packs have been sold out.

FedEx & Ocean Freight Updates
Cargo Ready Date:
In the last dirty pack update, JUNE 28th (Monday) was listed as the cargo ready date. This date has been pushed out to allow for the production to be complete. Now that production is almost complete, the next challenge is turning into finding space on an ocean liner.
Container On Board Date:
FedEx has informed me that space may be available on JULY 11th. I will keep everyone posted.
Port of L.A.:
As per FedEx, "the Port of Los Angeles has seen a 217% increase in volume, and ocean cargo costs have risen over 40% compared to this time period last year. Volume increases, shipping container shortages, and driver shortages will continue to stress the global logistics infrastructure. The result will be a continuation of port congestion, extended delivery times, and increases in freight rates. "
FedEx has informed me to expect delays and the dates provided above account for this time.
If the congestion clears by the time our containers start to arrive, then delivery will be sooner than the dates above.
If the congestion worsens, the delivery dates will extend further out.
Say Hello to the Athlete Pack in Gray / Grey
At long last I have copies of all the packs at the shop. We are currently in the studio shooting product and fitting guides. Out of all the packs, the one I was most excited to see in person was the new gray / grey. Please know, production on this colorway is very limited. I do not expect to have any available after the Fall waves.
PS: By the way, I'm running a giveaway on IG.... Click here to enter >>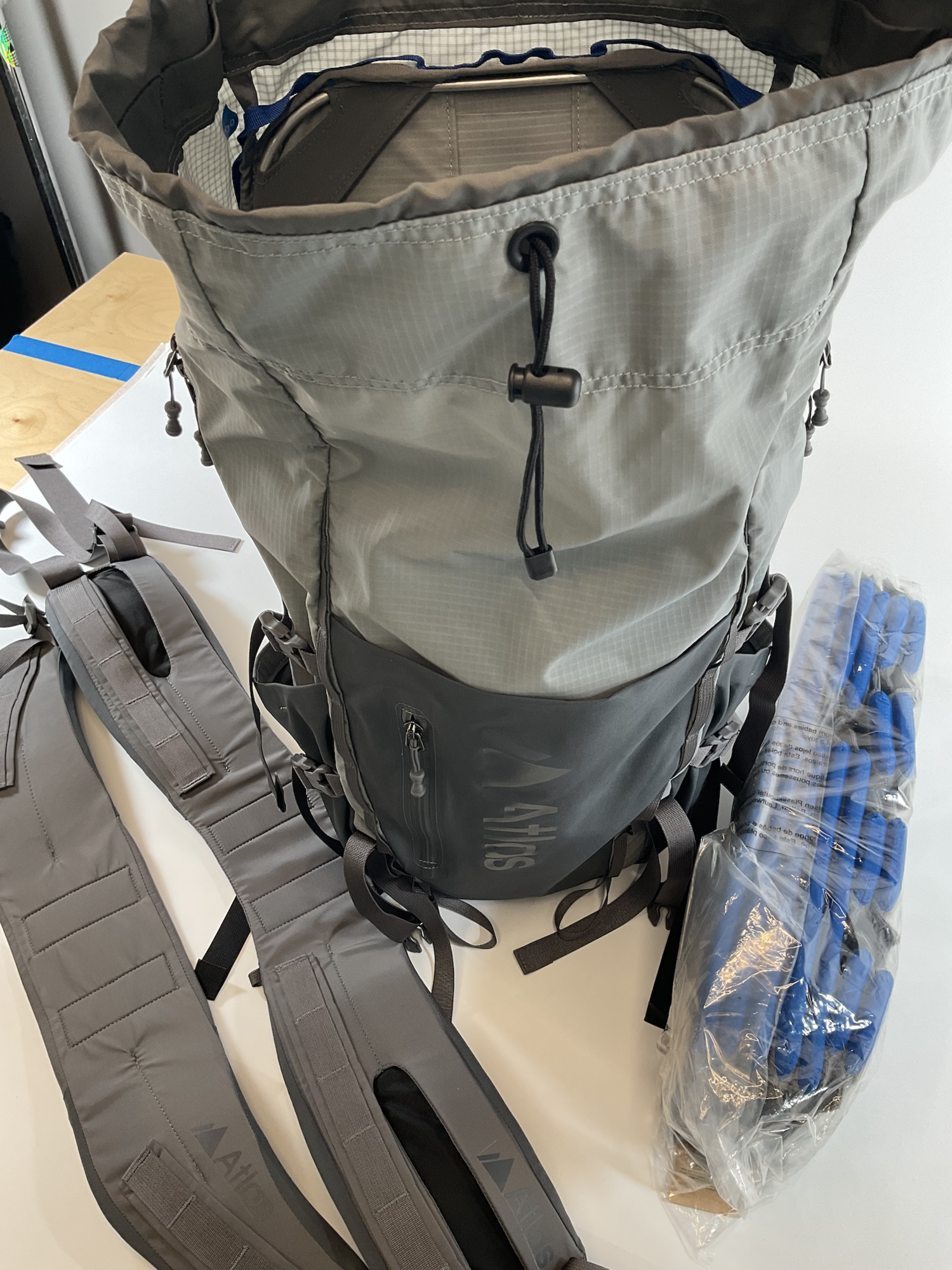 Athlete Gray/Grey w/Included Accessories
All packs will include a full set of dividers and your choice of hip belt (Athlete or Adventure style)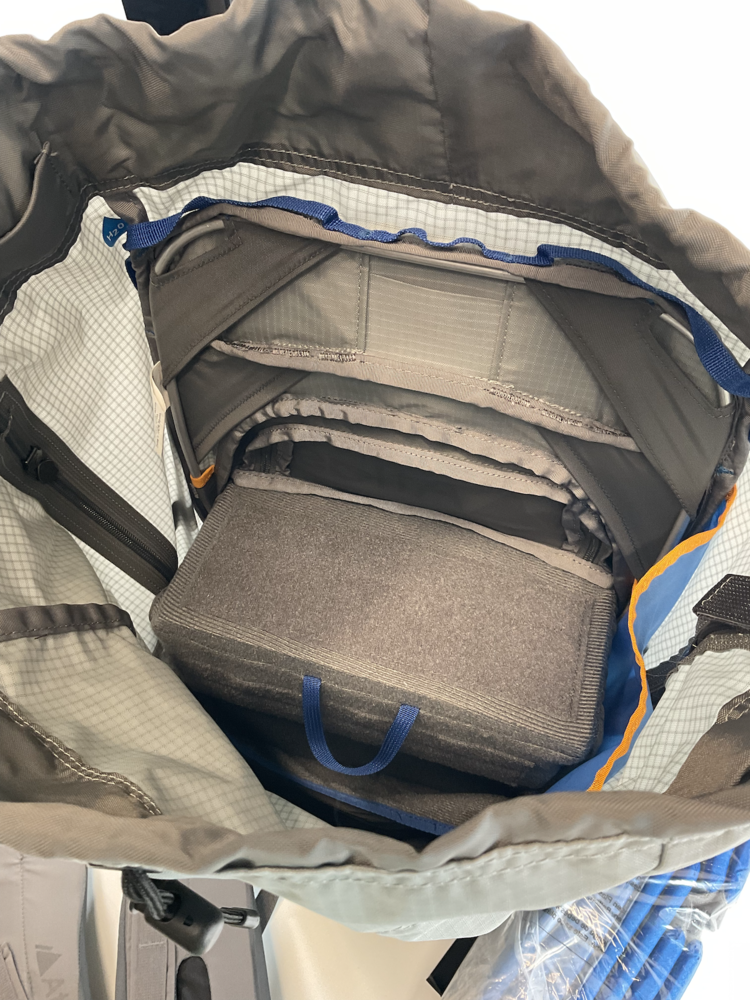 Athlete Gray/Grey Interior View
Pack shown is the large size shell with large frame inserted. Origami is currently expanded out to maximize camera storage.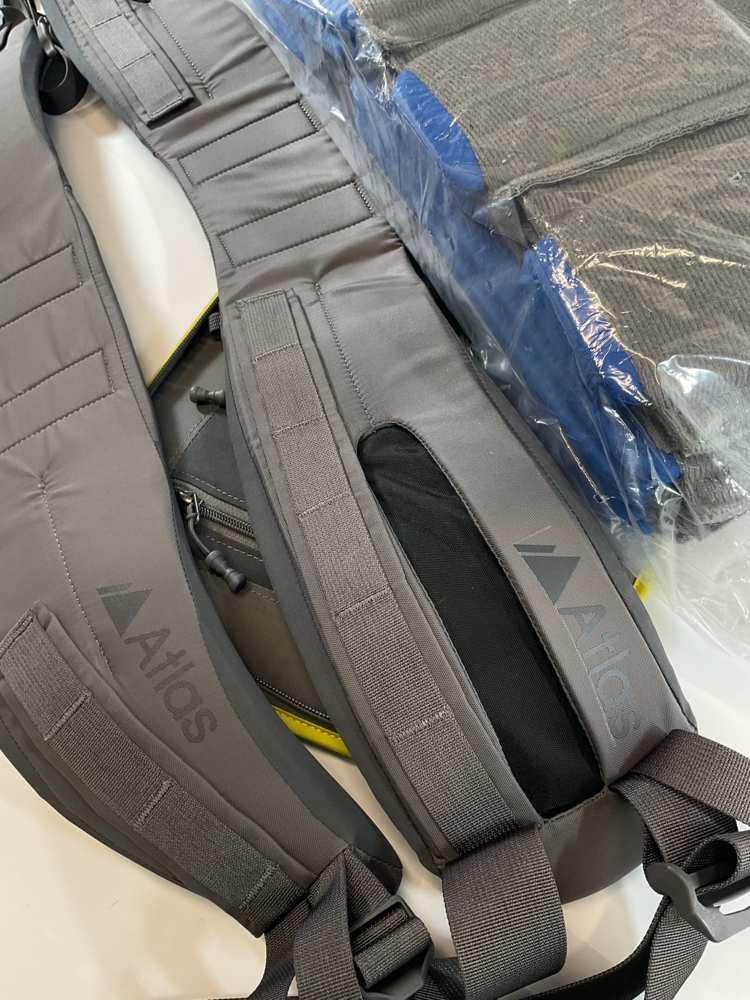 For 2021, MOLLE webbing has been added to all hip belts. Webbing length is based on hip belt size. All dividers will come pre-packaged in a poly bag and not installed in packs.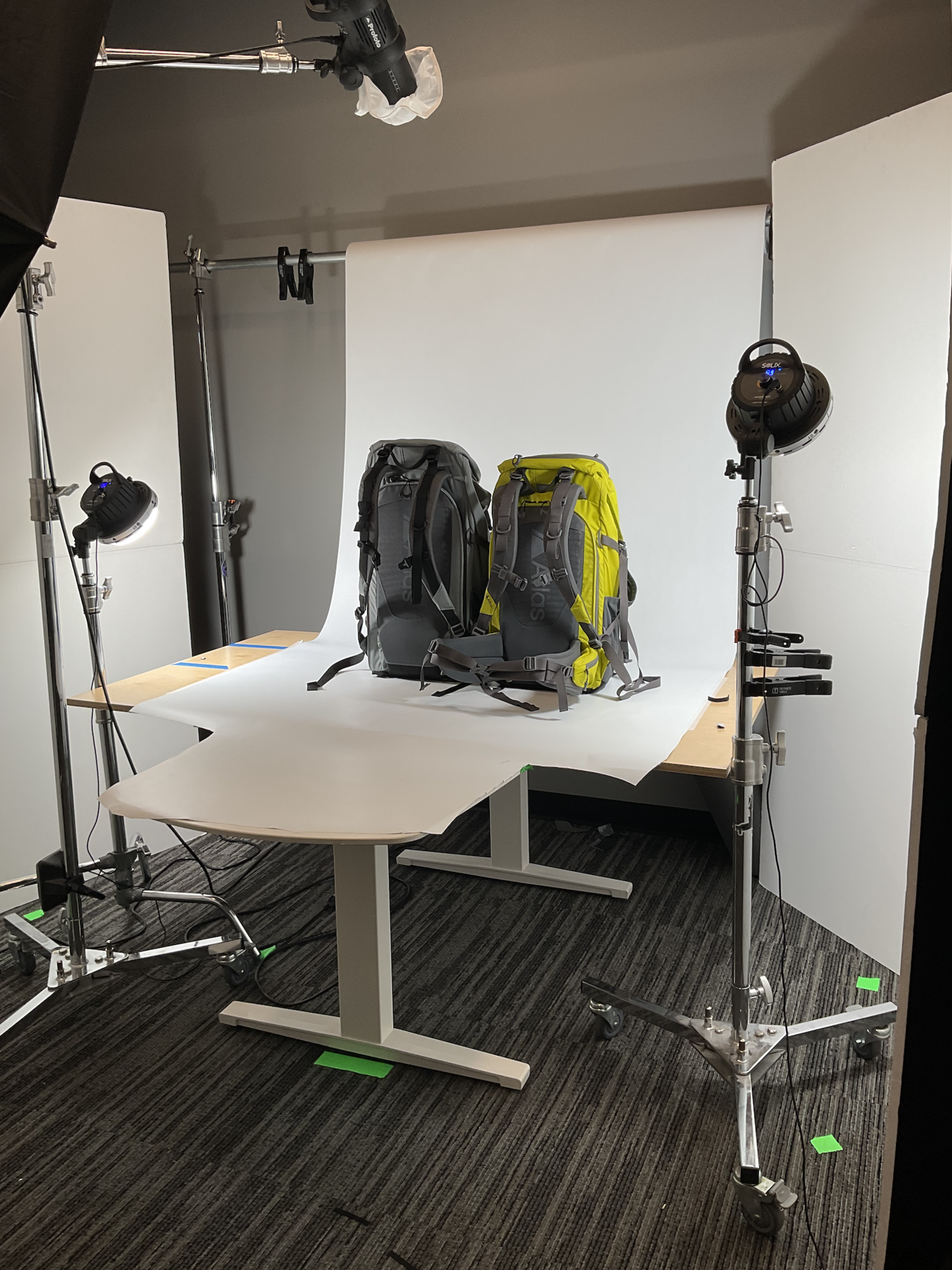 Athlete Gray/Grey and Yellow/Grey
Athlete in GG is large size. Athlete in YG is medium size.
Coming Soon: Final Details & Payment Email Info
I have not had the time to work on the final payment and details email yet. My apologies, I know many of you are anxious to pay. Right now my priority and focus is making sure all of your packs get on the boat. Once this happens, I will start focusing on the payment 2/2 details.
Thank you in advance for your understanding and patience.
Please remember I am sharing all these details because Atlas Packs is a small company/brand. We work really hard to make sure every single customer is happy with their pack and the service we provide.
If anything in this email does not make you happy, we totally understand and why the reservation system is in place. If the timelines and condition of the program no longer work for you, your reservation is fully refundable.
Of course I don't want anyone to cancel, but I really, really don't want anyone to be unhappy with me or Atlas Packs. Thanks for your continued support and be sure to reach out to me or the Pro Team if you have any questions.
Cheers,
Allan
**Please understand that the timelines I've provided are estimates. Given the global pandemic, delays beyond my control are inevitable. Expect production and delivery to take longer than the timelines provided. If you must have your pack by a specific date please order with the expectation that it will NOT arrive in time!

DIRTY READING: Just in case you missed an issue.